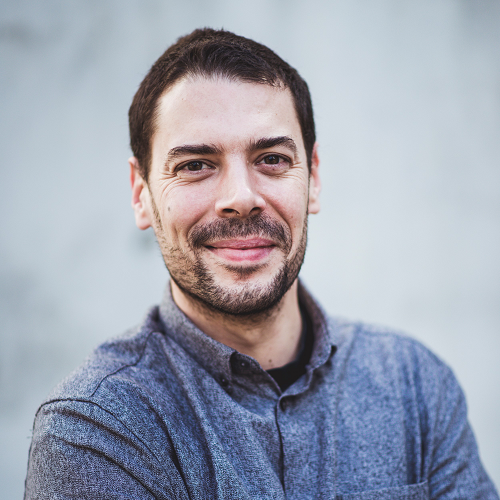 As a full-service growth marketer, I work in partnership with lifestyle and hospitality brands to help them define S.M.A.R.T. goals, develop and deploy strategic plans, and measure success.
Whether this means building or redesigning a website, optimizing user experience, or determine whether goals are best met by higher organic search placements, carefully thought-out PPC marketing, more social media exposure, or a combination of all these options.
I am here to help.


Services
Digital Strategy

Align your brand identity, business goals and the expectations and behaviors of consumers to create a strategy for success.

I collaborate with brand managers, business owners and sales & marketing teams to develop digital marketing strategies that are tailored to reflect the realities of their business and current trends in the market.

I dive deep into brands and the minds of consumers. Understanding how customers perceive and interact with brands and how they view the competition is crucial for any successful digital strategy.

Using this insight, I define concrete and actionable goals designed to meet the specific needs of each client. Goals are connected with S.M.A.R.T indicators that provide data-driven information on the progress of each goal and are shared in daily, weekly or monthly performance reports.

I manage my clients' in-house and/or outsourced teams dedicated to implementing their digital marketing plans. Constantly searching for room for improvement, I identify existing tasks that can be optimized to maximize ROI and new opportunities for success.

Web Project Management

Not tech-savvy? No problem.

I conduct website competitive analyses and research, create comprehensive website technical requirement specifications and write effective website requests for proposals to help companies find the right fit for their needs.

To help clients stay on the cutting edge, I curate and evaluate upcoming trends and best practices for all things relating to creative and technology.

For clients that do not have the technical expertise in-house, I assemble teams of web experts or assist in finding an agency that checks all of the boxes.

I manage in-house and/or outsourced teams or monitoring agency deliverables. I lead collaborative workshops to facilitate decision making between various stakeholders. And to keep things user-friendly, I create intuitive tool set-ups and fluid workflows for project management and follow-up.

To ensure optimal performance and functionality, quality audits are conducted when and where necessary.

Web Analytics

Understanding the numbers helps you understand your customers' behaviors and expectations – this insight enables you to make smarter decisions and to maximize your ROI.

I set clear and actionable goals according to each clients' needs. Data from web analytics' key performance indicators provides a benchmark for measuring success in reaching these goals.

To get started, account structures, ownership and permissions are defined. For the technical side of web analytics, I design accurate tag implementation plans and collaborate with web developers to prepare tag manager set-ups. I test, correct and deploy tag implementation plans.

To streamline the process, data layers are preloaded with user and e-commerce data. And in compliance with GDPR regulations, I verify that my clients have the required tracking consent mechanisms in place.

Search Engine Marketing

Getting found on search engines can make or break a company.

I help clients assess their needs in order to set clear and tangible goals. Website traffic key performance indicators are used to gauge the success of each marketing strategy.

In-depth SEO audits are conducted for each brand and its competitors. Keyword and search intent research and analysis is performed. I create comprehensive content marketing strategies with guidelines for writers and effective SEO technical requirements for web developers.

And sometimes you have to pay to get paid. I create compelling ads for clients designed to increase traffic and revenue from existing customers and to attract new ones. Google Ads and Bing Ads accounts are set up with enhanced e-commerce tracking and remarketing in order to maximize their impact.

All of this activity is monitored and data is shared with clients in weekly or monthly reports that track ad campaign performances. This information provides valuable insights which are used to optimize existing tasks to maximize ROI and to identify new opportunities for success.

Social Media Marketing

Social media is constantly evolving, but is an integral part of a consumer's experience, and thus, your marketing strategy.

I help clients understand industry trends and assess their needs to set concrete goals to increase brand awareness and customer engagement through social media. The success of these goals is evaluated by social media key performance indicators.

It is essential to define where, when, and what clients and target audiences are looking for on social media. With this in mind, in-depth social presence audits are conducted for brands and their competitors. Using CRM data, website visitors or demographic, social, and behavioral targeting, targeted audiences are identified and refined.

I set up and improve upon existing social media channels (such as Instagram, Facebook, Twitter, LinkedIn, etc.) using value-adding features and create specific editorial lines for each channel. I craft engaging brand content and curate inspiring user-generated content. Social media calendars are set up and customized based on your needs and audiences.

To drive more traffic and revenue from existing and new customers to brands, I help clients create engaging and compelling ads. Data tracking the performance of ad campaigns is shared with clients via weekly or monthly reports. This information is used to identify existing efforts that can be improved upon and potential opportunities for success.
For any project inquiry or for more information about what I do, please feel free to get in touch.